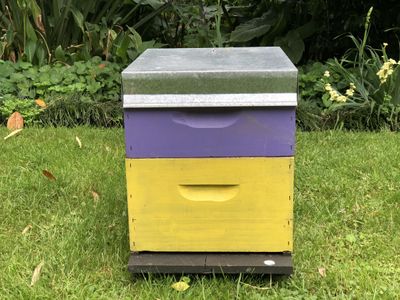 Beehive
Sweetree
$300.00
Beehive for sale, available from mid-October, includes:
2 box colony full of bees
1 x super box (3/4 with 8 frames, mostly wooden)
Bottom board
Hive mat
Galvanised lid
Queen excluder
QueenRight hives
New queen
Varroa treatment carried out.
Please note colours may be different to the photo.
If you would like a variation on this please drop us an email and let us know what you'd like and we can arrange it.
Must be picked up from Horsham Downs, Hamilton. Please choose 'Pick Up' at checkout and please ignore the Hamilton Farmers address, we will give you our address on purchase.
SKU: BH