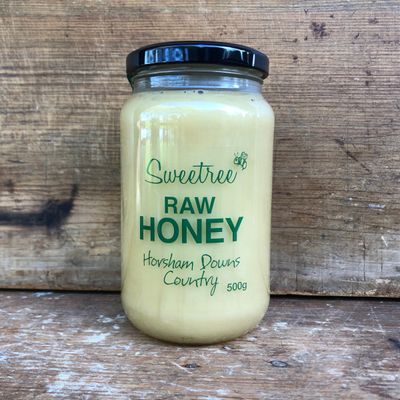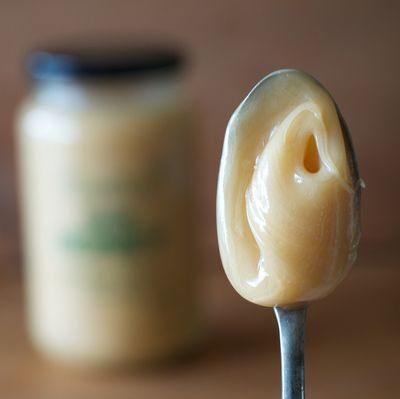 Horsham Downs Country Raw Honey - 500g
Sweetree
$16.00
Sweetree's Horsham Downs Country is collected from our home apiary just a few minutes north of Hamilton. This area is predominantly farmland and country living with bush gullies beside the Waikato River. Here our bees forage on pasture and river wildflowers, garden flowers, and natives.

A super smooth country honey reminiscent of simpler days. A taste of toffee apple, delicious and a great everyday honey.
Customer Feedback
"Delicious local honey. I particularly like the Horsham Downs (not too sweet) and the Four Brothers (buttery smooth texture). Purchased wax from your website too, great value for money. Super quick delivery!"
T van Meygaarden
"We buy your beautiful raw honey in glass jars because it suits our biomedical way of living and eating (natural and minimum plastics/toxins). We all love the Horsham Downs Country honey. The children eat it on their homemade bread. If they have a sore throat they ask for a spoon of honey to suck. It's the best honey in New Zealand, tastes fantastic and keeps us healthy."
Sam Walker, Hamilton
"Just a little note to say I absolutely love your Horsham Downs honey. We started having a spoonful a day about 2 years ago, when Sue from Flagstaff Pharmacy suggested we take it to deal with hayfever. It certainly has helped! And the taste and consistency is the best ever. You're doing an amazing job. Thank you."
T van Meygaarden Liz Seiga, Hamilton
"Thanks so much for the wonderfully packaged order I received. The packet of Borage seeds were a nice touch, and I was pleased to get the Honey Sticks for my wee one's Christmas stocking .... but the HONEY! The Horsham Downs Country honey is just divine, so satiny, not grainy at all. My daughter usually "hates" honey, but since trying yours she has happily had honey sandwiches for school! Thanks again for an outstanding product and service!"
Kim Palmer, Walkworth
SKU: HDC500